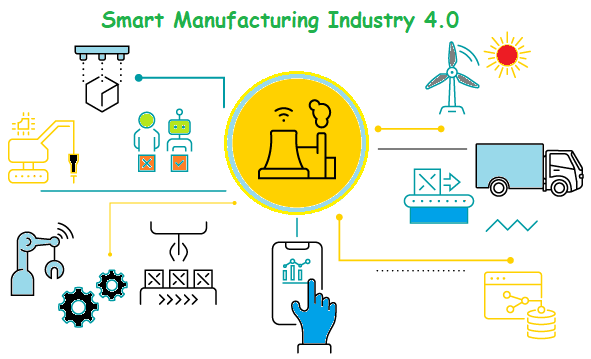 There is no surprise that Smart Manufacturing Industry 4.0 is revolutionizing the way companies manufacture. In fact, there have been some extraordinary advancements in manufacturing technologies and manufacturing machine tools that are transforming the various industries. Also, the term like Smart Manufacturing Industry 4.0, digital transformation, Smart Factory, Smart Network, etc., have been in the headlines or articles for a couple of years. But what exactly smart manufacturing Industry 4.0 is? What are its real-world applications, advantages, and disadvantages? Here, we will get you through the answers to all these questions. Let's get started!
Also Read:
What is Smart Manufacturing Industry 4.0?
In simple words, the term 'smart manufacturing Industry 4.0' refers to the digitization of manufacturing tech and their processes. It focuses on creating smart products with a smart factories model, smart manufacturing processes, and smart procedures at all levels including production, distribution, supply chains, sales, and more! Internet of Things (simply IoT) and Industry 4.0 work together to record and keep track of data using technologies like machine learning, AI, and automation.
Below are some incredible features of the smart manufacturing Industry
Advanced robotics to automate repetitive tasks accurately.
Digital threads that contribute to the development of 3D Modeling virtualization.
Fosters efficient communication across the supply chains.
Big data processing and analytics, and many more!
How Do Smart Manufacturing Technologies Help Manufacturers?
Smart manufacturing provides manufacturers with technology and tools that help them outperform their competition. Further, it lets them know where or how they can improve, streamline, or optimize their operations to reap the best results. Collaborative Manufacturing Systems or Connectivity between machines allow manufacturers to make their supply chain, inventory management, as well as distribution more efficient. 
Advantages of Smart Manufacturing
Below are some of the important advantages of smart manufacturing industry 4.0.
1. Predictive Maintenance
Smart manufacturing provides the manufacturers with the ability to predict any potential issues that may arise. With IoT in place, systems can view when problems can arise or what machinery needs to be fixed. 
2. Asset Optimization
With industry 4.0 solutions at a smart factory, manufacturers become more efficient at keeping a pulse on inventory and quality. They can streamline asset management and optimization tasks, like re-classifications, transfers, etc.
3. Supply Chain Management
It provides manufacturers with better insights and data visibility across the complete supply chain. This way, companies can push the production process and deliver their products and services faster without compromising on quality.
In addition, the implementation of Augmented Reality (AR) supports employees with real-time guidance to avoid any mishap. With Industrial IoT sensors, manufacturers can expect improved performance and visible results. 
Disadvantages Of Smart Manufacturing
One of the biggest downsides of smart manufacturing could be the initial implementation cost. SMBs may not be able to afford the expense of using this technology; thus, they need to plan for the future if they can implement it. 
Smart manufacturing is a bit complex. This means poorly designed systems would produce more losses than gains. But relying on the best and most reputed CAD design company will let the manufacturers overcome this disadvantage.
Also, with this shift to digital transformation in manufacturing, there is more need for highly skilled employees. Consequently, the existing solutions will gradually disappear. Some industries might not be able to survive what this technology brings.
Applications of Smart Manufacturing
The smart digital technologies (like big data and analytics, cybersecurity, digital twins, etc.) brought by Industry 4.0 has so many applications in manufacturing. Some of them are as under-
1. Digital Twins 
Simulation or digital twins is one of the best examples of smart manufacturing technologies. A digital twin is a technology behind creating a simulation of an area or concept in a digital space. With machine learning and digital twins, manufacturers can predict maintenance work and train their crew better before introducing them to the real equipment.
2. AI and Machine Learning 
These two cutting-edge technologies have extensive applications in manufacturing for predictive maintenance and demand forecasting. AI works well to predict complex market changes or other dynamic situations that may happen in the near future. 
3. Autonomous Robots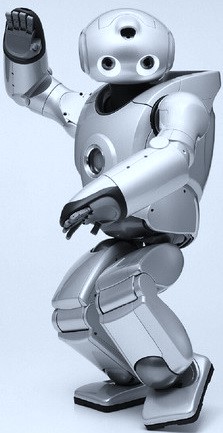 In manufacturing, autonomous robots are used to move/hold heavy objects, minimizing the risk of human injuries. Besides, they also help with order picking and continuous production as they don't require any breaks.
4. Cloud Storage In Manufacturing
Cloud storage can handle a vast amount of data securely. Furthermore, it can also be used for tasks like risk modeling to reduce the overhead expenditures on high-powered machines. Cloud manufacturing has also been used as distributed manufacturing across different geo-locations.
Conclusion
Smart manufacturing industry 4.0 has already signaled a modern way of thinking about manufacturing processes. The adoption of data-driven analytics, IoT, and connectivity will be more crucial for manufacturers in the coming years. And there is no better time than now to start implementing smart manufacturing processes into your business.