Cars are a dreaming things for youth and even older too but when it comes to luxury and sports cars, we can find crazy and passion in youth.
So here is one of the beautiful sports and luxurious cars that could be one of the favorites brought by Jaguar and named it as Jaguar F-type 5.0 Convertible AWD R (Petrol Engine). It was live in the market for sale, let us have a look at the New Jaguar F-Type Design, Engine, Specifications, and its Price.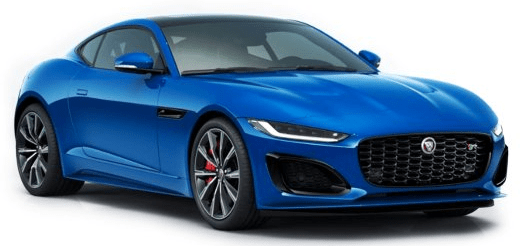 Jaguar F-Type Design:
The design will be the first consideration that need to address while buzzing about luxury cars; so, the Jaguar F-type sports car is designed with a Coupe body type, 6-speed ZF geared transmission system internally.
As the Jaguar F-Type is a luxury and sports car therefore, we cannot expect a large internal space, instead we can find 2 seater space.
Looking around its dimensions, the F-Type is built in 4470 mm length, and 2042 mm width.
Also Read:
Jaguar F-Type Engine:
The Jaguar F-Type engine capacity is 5000 cc (read about the CC). It has an automatic Start and Stop feature.
The F-Type is built with a 8 cylinder internal combustion engine.
The engine is capable of 567 Brake horsepower (BHp) 6500 RPM with a maximum torque of 700 N-m.
Of course, we can find an Automatic Transmission system inside which is meant for luxury and sport.
The compression ratio of this sport is around 9:5.
F-Type Brakes & Suspensions:
The brakes are another foremost thing that needs to highly active and perform when it comes to the sports car. When a sports car is moving at a speed of 150 kmph (kilometer per hour) or like so then, it need to control as soon as it can unless it may lead to accidents or any disasters.
F-Type is designed and constructed with Anti-Braking System with a four-wheeled Disc operating makes the vehicle more efficient in handling at high speeds.
Additionally, Jaguar F-Type sports car is built with double wishbone suspensions at Front and Rear which makes us to feel a smooth journey at high speeds.
The F-Type engine can achieve a speed of 100 kmph just in 3.7 seconds of time.
Jaguar F-Type Steering & Wheels:
The F-type vehicle is build with power steering and can find the Rack & Pinion Gear type.
Luxury cars are attractive according to their outer looks; the wheels are one of the role players that brings a great attraction. According to its features, the wheels are Alloy type and mostly it could be Aluminum.
Jaguar F-Type Fuel Capacity and mileage:
The F-type can store up to 70 liters of petrol approximately.
It can give a mileage of 9.3 to 12.3 Km per litre which is depends upon the type of road that's being ride. Whereas; the F-Type is a sport one so, there is no bother about the mileage.
F-Type Safety Features:
When we riding a sport car, the foremost thing after specifications, we look at its safety features. So, the Jaguar F-Type sports car could be well enough in construction to save the lives of the passengers.
Jaguar F-Type does consist Seat-Mounted Airbags.
Low Tyre Pressure warning that indicates the air quantity in the tyres.
Airbag occupancy Sensor and Side Impact Beams, etc.
Jaguar F-Type Price:
As the Jaguar F-type is a sport car, we cannot expect in cheaper rates. The Jaguar F-Type is pricing around 93 lakhs to 2.53 crores which depends upon the type of model and may vary according to its features, State, and Country too.
By the above features, it looks like the F-type is built with great features and tries to make the customer feel a new driving experience.